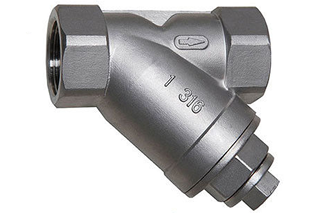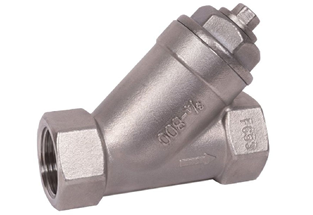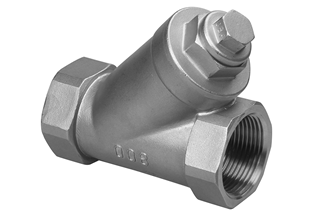 Y Strainer Threaded End with Plug
800WOG/PN40
1/4"~2" (10~50mm)
S.S.304, S.S.316
get a quote
Y Strainer Threaded End with Plug Product Information
Y strainer threaded end with plug is a type of stainless steel Y strainer, which is a device for mechanically removing unwanted solids from liquids, gas or steam lines by means of a perforated or wire mesh straining element. Y strainer threaded end with plug is used in pipelines to protect pumps, meters, control valves, steam traps, regulators and other process equipment. Flowspec Luokai can manufacture and supply the Y strainer threaded end with plug according to the standard of ASME B16.34 with sizes of 1/4"~2" (DN10~DN50mm). Welcome to contact us for detailed information and best quotes if you have any questions or inquiries.

1. FEATURES
Main parts of all kinds of pumps, valves in the pipeline
Mainly used to filter dirt, rust and other debris
3. STANDARDS
Design & manufacturing: ASME B16.34
Face to face: manufacturer's
Threaded ends: G, NPT, PT, Rp, Rc (ASME B1.20.1, BS21/2799, DIN2999/259, ISO228-1, JIS B 0203, ISO7/1)
Inspection & testing: API598, EN12266
2. TECHNICAL SPECIFICATIONS
800PSI/PN40
Size: 1/4"~2" (DN10~DN50mm)
Materials: cast steel (A216 WCB), stainless steel 304/304L(CF8/CF3), stainless steel 316/316L(CF8M/CF3M)
Working pressure: 10bar, 16bar, 200psi
Applicable medium: water, oil, gas, corrosive mediums
Applicable temperature: -10~+300℃
4. APPLICATIONS
Water works, water projects
Environment protection
Public facilities
Power plant
Building industry, real estate
Petroleum, chemical industry
Steel work, metallurgy
Food & beverage
Want to talk about our services?
Let's get in touch.
Or give us a email at