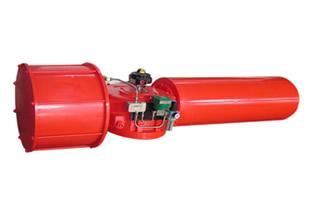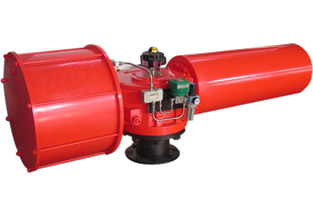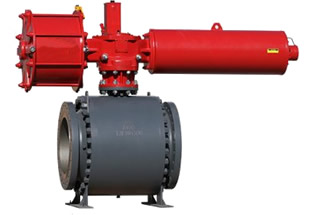 HPY Heavy Pneumatic Hydraulic Actuator
0.4~0.7MPa
IS05211 Connecting
Double Acting, Single Acting
get a quote
HPY Heavy Pneumatic Hydraulic Actuator Descriptions
HPY heavy pneumatic hydraulic actuator provides global customers with the latest in valve actuation design. It is a highly unique and reliable means of operating ball valves, butterfly valves and plug valves along with 90 degree rotating mechanisms.
HPY actuator is developed to provide long and efficient service with minumum maintenance. The design, engineering and materials used in their construction ensure optimum performance even in the harshest of environment.
HPY series actuators share a modular construction design. The centre body is available in six sizes. A pneumatic or hydraulic cylinder can be attached to either or both sides. A spring cartridge can also be fitted to either side for ESO applications. Modular construction and stocking of components by facilitates quick delivery times.
Totally enclosed weatherproof centrebody fabricated in carbon steel or ductile iron provide an excellent strength to weight ratio. The mechanism of piston and yoke has an advantage torque output.
A dependable manual override facility is an important part many valve / actuator applications. Flowspec has a variety of override options available to meet virtually any requirement. Avaiblable options include open or enclosed screws in both gear reducer and declutch override gear box, as well as a number of hydraulic override solutions.
Contact us today. Get the better prices. 30 years of experience. Great after-sales service.
1. FEATURES
The pinion conform to the latest standard of ISO5211, NAMUR. The dimensions can be customized and the stainless steel is available. Position indicator with NAMUR is convenient for mounting accessories such as limit switch box, positioner and so on.
The different materials rubber and PFA encapsulated O-rings can be used in a wider range of temperature and condition. The double O-ring and bearing design ensure the stability and dependability of the cylinder modular.
Operating ranges HPY actuators have torque outputs for spring-return models in excess of 110,000 N.M. and double-acting models in excess of 240,000N.M. Operating pressures are: 3~10Bar.
Made from low friction, long-life compound material, to avoid the direct contact between metals. The maintenance and replacement are easy and convenient.
2. STANDARDS
Medium used: clean, dry and non-corrosive compressed air
Working pressure of air source: 0.4~0.7MPa
Temperature of working environment: standard: -20 ~+80 deg C
High temperature type: -15 ~+150 deg C (the temperature can reach 200 in short time)
Integral bi-directional travel stops, adjustable from -6° to 96° of total valve travel, assist the HP series in prolonging valve seat intergrity.
Electromagnetic valve power supply: AC220V/DC24V, or according to customers' needs
Want to talk about our services?
Let's get in touch.
Or give us a email at