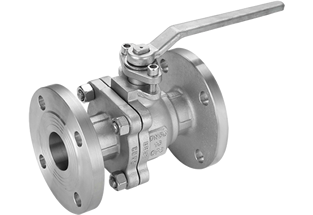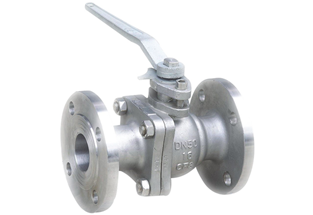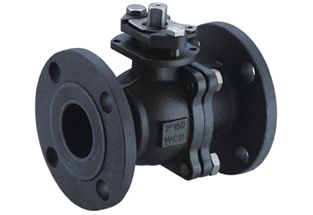 2PC ANSI Floating Ball Valve
150LB/300LB/600LB
1/2″~12″ (15~300mm)
WCB, S.S.304, S.S.316
get a quote
2PC ANSI Floating Ball Valve Product Descriptions
2PC ANSI floating ball valve is the most common flanged type ball valve whose body is two pieces structure with soft seated (PTFE, RPTFE, PPL, VITON) and metal sealed. 2PC ANSI floating ball valve can be divided into 2pc flanged ball valve stainless steel 304(CF8), 316(CF8M) and 2pc flanged ball valve carbon steel (WCB) according to valve materials. Two pieces floating ball valve can be produced especially according to NACE MR01-75 and API607 & API6FA. Flowspec Luokai can manufacture and supply the 2pc ANSI floating ball valve according to the standard of ASME B16.34, API608, API6D with sizes of 1/2″~12″ (DN15~300mm) class 150LB, 300LB and 600LB. Contact us today. Get the better prices. 30 years of experience. Great after-sales service.

1. FEATURES
Full port
Fully opening or closing
Blow-out proof stem, anti-static device
Two pieces structure, easy operation and maintenance
PED97/23/EC (CE0035) approved
Investment casting approved to AD2000-WO certificate
3. STANDARDS
Design & manufacturing: ASME B16.34, API608, API6D
Face to face: ANSI B16.10
Flanged ends: ANSI B16.5 RF
Inspection & testing: API598
2. TECHNICAL SPECIFICATIONS
150LB / 300LB / 600LB
Size: 1/2″~12″ (DN15~300mm)
Materials: carbon steel A216 WCB, stainless steel 304(CF8), stainless steel 316(CF8M)
Applicable medium: water, oil, gas, corrosive liquids
Applicable temperature: -29℃~+120℃ (higher temperature is available upon request)
4. APPLICATIONS
Mining, steel industry
Coal, slurry industry
Paper making industry
Power plant
Oil, chemical industry
Fertilizer, pharmaceutical industry
Waste water, sludge, sewage treatment industry
Want to talk about our services?
Let's get in touch.
Or give us a email at