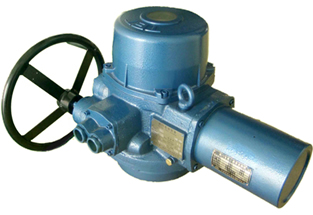 QBR Quarter Turn Electric Actuator
AC 220V, AC380V
90° Quarter Turn
IP67, ExdIIBT4Gb
get a quote
QBR Quarter Turn Electric Actuator Product Information
QBR quarter turn electric actuator is one upgrade valve electric actuator of QB part turn electric actuator, which is used normally equipped with 90° turn valves, such as central lined butterfly valve or ball valve. It is die-casting aluminum, which features with small size, light weight, high efficiency, high reliability, high protection class and multi control types. It can be operated on site by manual or electric and remote control. QBR quarter turn electric actuator is used widely in the field of petroleum, chemical, metallurgy, power plant and water treatment. QBR quarter turn electric actuator can be produced according to standard type, integral type, explosion proof type, explosion proof integral type and integral regulating type. Its protection class is normally IP67, and explosion class ExdIIBT4. Flowspec Luokai can produce and supply the QBR quarter turn electric actuator with voltage of AC220V-1Ph-50Hz, AC380V-3Ph-50Hz. Welcome to contact us for detailed information and best quotes if you have any questions or inquiries.

1. FEATURES
Small volume
Light weight
High efficiency
High reliability
High protection class
Multi-control types
2. TECHNICAL SPECIFICATIONS
Model: QBR3, QBR4, QBR5
Voltage: AC220V-1Ph-50Hz, AC380V-3Ph-50Hz
Power: 0.25kW ~ 3.0kW
Protection class: IP67
Rotary angle: 0 ~ 90°
Materials: aluminium die-casting
Explosion class: Ex dII BT4
Control torque: 900N.m ~ 12000N.m
Want to talk about our services?
Let's get in touch.
Or give us a email at